Five things to remember when moving from renter to buyer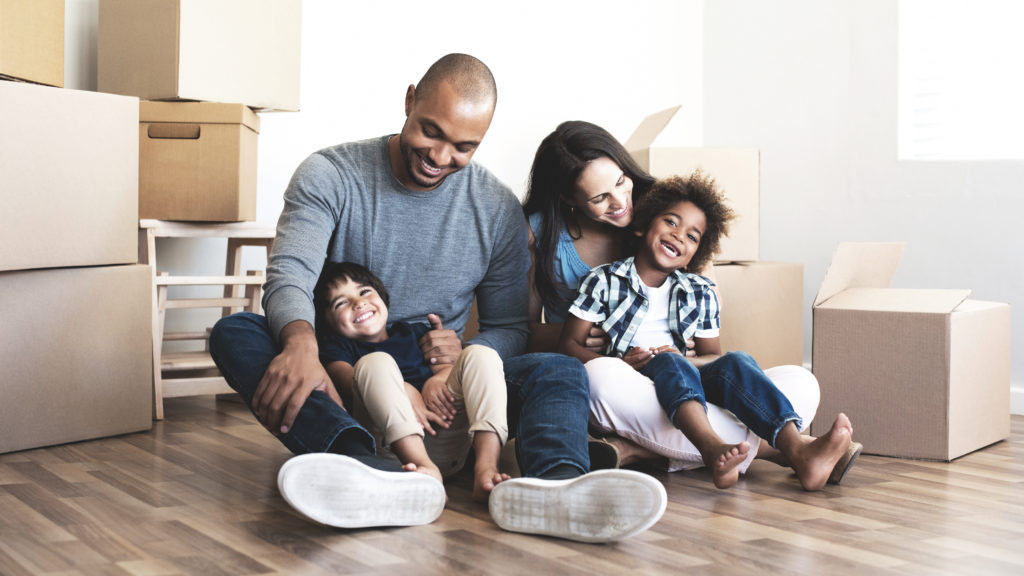 Eighteen percent.
In the 1980's, it was common for rates of up to 18% to be quoted for buyers looking for a home. High rates can create difficulty in qualifying for a home, but numerous financial news articles in 2020 highlight mortgage rates at or near historic lows. According to a CNN report, mortgage rates have had 11 major drops so far in 2020, making our low interest rate environment simply remarkable. Low interest rates help first-time buyers qualify for homes, and many renters may be able to afford a housing payment as a result. If you currently rent, today's blog post covers five items to consider as you move from a mindset of a renter to a home buyer.
Building Household Wealth
For buyers with stable employment and qualifying income, buying a home can mean building long-term household wealth. Owning a home over a period of time while the equity grows as you pay down the mortgage can contribute to a family's long term wealth, supported by Mortgage News Daily. Buying a home isn't for everyone, and you'll need to check with a Mortgage Banker to review your credit profile and financial picture. Nonetheless, one of the largest drivers of financial wealth development in families is owning a home and keeping it for a period of time.
Personal Control
I have been a renter plenty of times in my life, and I had to run everything by the landlord before making a change. I rented a home with neon-orange walls in a bedroom, and I went through a lengthy process of approval to have it changed. We also didn't have permission to do basic landscaping. Renting gives you little control to what you can change in order to suit your taste and make a house your home. And if neon orange walls are your thing, as a homeowner you're free to paint the walls that way.
Pricing Stability
In a housing market like Lexington, Kentucky, rent increases heavily each year. Several factors in this and other communities drive rental prices up; a strong economy, population growth, and several major universities. These rent increases are beneficial if you are a landlord, but if you're the renter it can have a big impact on your wallet. Buying a home with a 30-year fixed rate mortgage means that your monthly principal & interest payments will never change for the life of the loan; only the taxes and insurance of your payment would change. This can allow financial peace of mind, contributing to the long-term financial plans of your family.
Emotional Stability
Owning your home allows you to dictate your future, instead of having the landlord dictate it for you. Families are subject to annual increases in rent or termination of their lease, all of which can contribute to anxiety in a family. Moving is a truly awful experience no matter the circumstances, so the risk of moving once a year or more can be daunting for anyone. Owning a home can give you greater control over your long-term plan, which can allow a family to have ease about their future – along with comfort for their children. According to Sold.com, homeownership benefits a family's education, behavior, health and sense of community.
Tax Benefits
I'll preface this by saying that I'm not a tax expert, and I always recommend working with a CPA for tax questions. Nonetheless, owning a home may have significant tax benefits to a family, as for many people home interest and property taxes can be tax write-offs. With low interest rates, these tax savings may not be as significant for first time homebuyers, but it can be better than simply renting a home.
I'm a personal believer in homeownership and have owned several homes in my life. For families that can qualify based on their income and employment history, homeownership can make a big difference in their long-term growth and development. Homeowners make better neighbors and contributors to society and are often the backbone of our local community. If you are a renter, consider working with a Mortgage Banker to see your path to qualifying for a mortgage; there are several programs for first time buyers in Kentucky that can help get you into a new home. Your future self will thank you.
"The ache for home lives in all of us, the safe place where we can go as we are and not be questioned." — Maya Angelou
Nick, a native of southern California, has called Lexington home since 2014. Him and his family have come to love their community; Nick says, "I agree with the popular, local t-shirt that says, 'Heaven Must Be a Kentucky Type of Place'."