Top 5 First-Time Home Buyer Mistakes To Avoid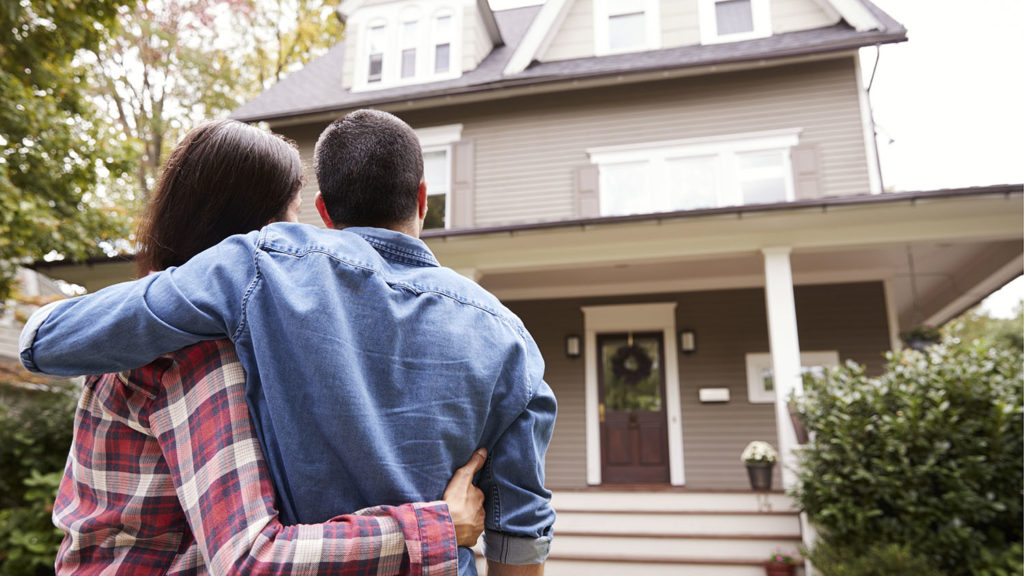 There are many huge decisions involved when buying your first home. It can be exciting, but scary as well. In the whirlwind of house shopping, it's easy to get swept up. But that leaves you open to making first-time homebuyer mistakes that may cause, at a later date, buyer's remorse.
If, since you bought your first home, it's been many years or if this is your first time out, there is power in knowledge – remember that. Get some pointers from knowledgeable sources and know where the pitfalls are. Be aware, ahead of time, what questions to ask and what to expect.
Unfortunately, homebuyer mistakes by first timers are not uncommon. We're going to show you what some of them are and what they entail.
Savings Drainage
One of the biggest mistakes made by first-time homebuyers is spending all of their savings on closing costs and the down payment.
If you make this mistake: When getting a conventional loan, homebuyers don't have to pay for mortgage insurance when they put 20% or more down. On the monthly mortgage payment, that usually translates into substantial savings. However, the risk of living on the edge isn't worth it.
Do this instead: Even after you close, aim to have as much as six months (or as few as three) of living expenses on hand – just in case. While it isn't ideal, paying mortgage insurance, depleting your retirement savings or emergency savings to make a big down payment is something that should not be done if avoidable.
Moving Too Quickly
Especially once you get wrapped up in the mortgage process, homebuying can be complex. It can cost you later on if you rush the process in the beginning.
If you make this mistake: You may not be able to save enough for closing costs and a down payment if you rush the process. Additionally, if you need time to fix your credit report – which will get you better loan rates – speeding toward closing won't help.
Do this instead: A year in advance, map out your homebuying timeline. To repair poor credit, it can take years or, if you're lucky, months.
Not Being Able to Afford The House You Bought
As easy it is to fall in love with a house that is way outside your budget, it's never a good idea to overextend yourself.
If you make this mistake: It can be risky for foreclosure if you buy more than you can afford, and you may fall on rough financial times. Your monthly budget will have less room for expenses and bills.
Do this instead: Rather than fixating on the biggest loan you can get, focus on what monthly payment you can actually cover. When determining how much house you can afford, factor in your whole financial profile. Every borrower's case is different than the next.
Only Interviewing One Lender
It's a big mistake to take the first loan offered you, but one made by many first-time homebuyers. Right there on the table, you could be leaving thousands of dollars.
If you make this mistake: The less you shop around, the less you have a basis for comparison. You may not be getting the lowest rate possible or even a good deal.
Do this instead: As well as checking with a mortgage broker, check out at least three different lenders. Compare loan terms, lender fees, and rates.
Before Applying for Mortgage, Looking for a Home
You're putting the cart before the horse here. If you aren't preapproved for a mortgage, you could lose the property.
If you make this mistake: When the home you love hits the market, you could be left behind the eight ball. You also may be looking at homes that are out of your price range.
Do this instead: Be sure to get a preapproval before you fall in love with that beautiful house. The fact you're a serious buyer is a message clearly sent – when you're preapproved – that you pass muster.
First-Time Homebuyer? Let Us Help!
Stockton Mortgage helps out first-time homebuyers every day. We're here to make the loan process as quick, understandable, and simple as possible. From the beginning to the very final "congratulations", we will be here with you every step of the way.
Contact us today for more information.